Download the 2020 Conference Brochure
Get the inside track on the 2020 conference in Tallinn.
Download the conference brochure
The World Mail & Express Europe Conference 2020 is shaping up to be one of our most exciting yet! WMX Europe is the best place to meet and hear from those shaping the future of the delivery industry. Fill in your details below to download a copy of the conference brochure.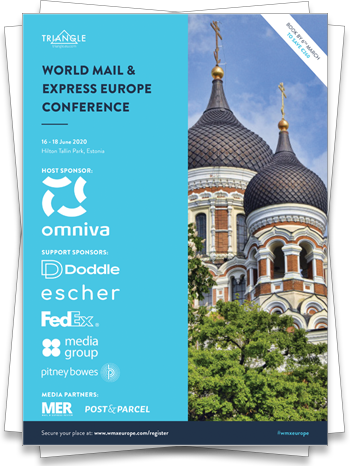 Copyright © 2019 Triangle Management Services.