Speaker Announcement: Thomas Baldry. SVP PM Import & Intl Relations – Deutsche Post DHL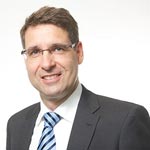 We are delighted to announce that Thomas Baldry, SVP PM Import & Intl Relations at Deutsche Post DHL will be presenting at WMX Europe in June.
Thomas Baldry, has been with Deutsche Post DHL since 1995. He started as Direct Marketing Manager in Marketing and Sales. His recent position is Senior Vice President International Mail & International Relations. He looks after the German Mail Import and Export business, manages the relationship to postal operators and postal organisations worldwide and Product Management for Cross-Border Mail and Destination Germany.
Previously, Thomas served as Director New Businesses Divisions Mail, where he successfully established interfaces between HQ and new business ventures and acquired companies specialized in value-adding mail services. Between 1996 to 1998, he advised the Corporate Board Member for Marketing and Sales Mail.
Prior to his postal experience Thomas was a Researcher at the Wissenschaftliches Institut fuer Kommunikationsdienste (WIK), a scientific institute for research in information and communication services and worked in Marketing and Sales with Siemens Corp., USA.
In 1994, he received a master's degree in Economics from Bonn University. From 1989 to 1990, he studied Economics & Economic History at the City University Manchester, England.