Our exclusive showcase exhibition brings together the best technology and service providers, as well as operators, who will be presenting the latest products and services available to the mail and express industry.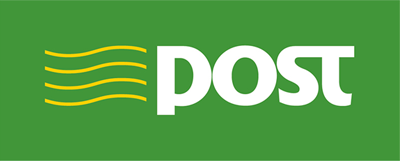 An Post
is a major commercial organisation providing a wide range of services which encompass postal, communication, retail and financial services. It is one of Ireland's largest companies directly employing over 10,000 people through its national network of retail, processing and delivery points.
www.anpost.ie

International online sales are booming and this poses enormous challenges not just for letter and parcel services but distribution centers too, which are groaning under the pressure of increasing parcel volumes, shorter and shorter delivery times and the ever-greater variety of products. In order to be able to deliver packets and parcels to their recipients as quickly and reliably as possible, sorting centers require efficient and flexible solutions. BÖWE SYSTEC solutions automate the entire process chain – from goods receiving via sorting to shipping. No matter what challenges you have to face – we will never stop optimizing your processes with our sophisticated systems and smart software solutions. We are your One-Stop Shop.

Escher is a global technology company delivering point of service solutions that are transforming how the Posts throughout the world engage and interact with their customers. Escher brings together posts, businesses, governments and communities in an open and collaborative manner, solving tomorrow's toughest challenges in the digital age of retail. We strive to lead in the creation and development of point of service solutions for some of the largest retail and information networks across the globe. Escher's single, open platform technology provides our customers with a solid foundation for future digital innovation and expansion. It enables organizations to build upon their current infrastructure and to implement applications that are all managed and supported by one transactional services platform. Escher is a global market leader in providing intelligent and integrated point of service applications across all channels including counters, web, kiosk, enterprise mobile & consumer mobile.

KePol parcel lockers allow for convenient automating the first and last mile of logistic processes. They provide customer-friendly 24/7 pick up, drop off and returns. Since 2001, the highly innovative KePol systems have influenced and driven self-service processes in the postal market. Meanwhile KEBA has far more than 5,000 units into operation worldwide. KePol lockers have established a reputation as being the best systems on the market for reliable 24/7 operation, 365 days a year. With her vast experience in fields of postal and logistics automation all over the world, KEBA is the ideal and experienced partner with in-depth know-how for automated first and last mile solutions.

Mosaic Online Systems is a leading provider of software solutions to the mailing industry, delivering enterprise level systems to Royal Mail and other customers. It operates the DocketHUB managed services platform, supporting clients, posters, carriers and Royal Mail to work together as a cost-effective supply chain. Mosaic provide Sortation tools, Mobility solutions, Automation Integration and Management Information Systems across the end-to end mail handling process.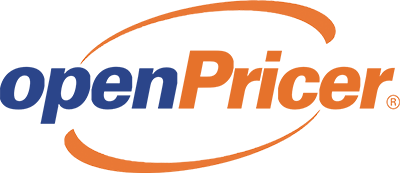 Open Pricer enables parcels networks to optimise and effectively manage prices to reach profitable growth with a typical effect of 2 to 3 points of additional net margin. We have developed an in-depth knowledge of your business by working with market leaders. We can help you improve pricing strategy, optimise price increase campaigns, build accurate quotes and effectively monitor customer contracts.

Pitney Bowes®, a global ecommerce leader and partner of the USPS®, powers billions of transactions – physical and digital – in the connected and borderless world of commerce. Clients around the world, including 90 percent of the Fortune 500, rely on solutions, services and data from Pitney Bowes for all aspects of the customer journey including cross border ecommerce, marketplaces, shipping, location intelligence, mailing and more. Collaborating with the U.S Postal Service® allows Pitney Bowes to specialize in U.S. outbound and inbound USPS parcel, Priority Mail® and Parcel Select® services.

PRIME is 147 Designated Postal Operators working together to deliver cross-border tracked packet solutions for the e-commerce market.

Stamps.com/Endicia is a technology company that helps businesses of any size maximize the efficiency of their shipping processes while reducing shipping costs. Our years of shipping experience and long-time partnership with the U.S. Postal Service enable us to provide the easiest and most efficient way to integrate low USPS rates into the workflow while providing the features and services necessary to solve fulfillment and shipping challenges. And, for businesses that want to grow internationally, we offer a global shipping and carrier service especially designed to simplify international shipping while providing features that cannot be found elsewhere.
The World Mail & Express Series brings together some of the biggest names in the delivery industry. Why not position your brand as a leader at Europe's premier delivery conference?