Our exclusive showcase exhibition brings together the best technology and service providers, as well as operators, who will be presenting the latest products and services available to the mail and express industry.

Cleveron AS is an Estonian technology company specializing in the locker and robotics-based parcel handover solutions production. In addition to continuously developing hardware and software, Cleveron provides training and support as well as remote and on-site maintenance to our clients worldwide. With an extensive product portfolio, Cleveron empowers businesses to reduce last-mile delivery costs, optimize parcel operations, and enhance the overall customer experience. Trusted by renowned global retailers, grocers, and logistics companies, Cleveron's reliable solutions have a proven track record of success. Cleveron's parcel lockers and robots handle nearly 20 million parcels globally each year, from our native Estonia to Peru and Saudi Arabia. With machines deployed in 51 countries, Cleveron continues to drive innovation in the field of automated parcel management.

Eurora™ is an intelligent cross border compliance platform. Our fully automated and science-backed AI allows companies to save time and resources while handling large amounts of data near-instantly and precisely. We've developed the world´s most advanced machine learning technology to manage cross-border taxes, goods descriptions, and electronic declarations. Eurora™ deliver critical services including HS Code Allocation, Duty and Tax Calculation, Electronic Custom Declarations, Fiscal Representation (including IOSS VAT intermediary) and Customs Clearance in European Countries.

The Information Factory provides business intelligence (BI) systems and custom built digital solutions that enables companies to be more data-driven. The BI systems are available on an 'as a service' basis delivering analysis and insights on your key performance indicators with easy to use dashboards, high impact visualisations and detailed reports. Our fully customised digital solutions harness the power of your data by automating manual processes, transforming information into knowledge and integrating fact based decision making into the workflow. We're focused on the logistics, parcel, postal, express and e-commerce sectors where our software skills, deep understanding of data and industry experience helps clients to achieve their business and digital transformation goals.

KEBA is an internationally successful high-tech company with headquarters in Linz (Austria) and subsidiaries worldwide. KEBA is active in the three operative business areas: Industrial Automation, Handover Automation and Energy Automation. The company has been developing and producing for more than 50 years according to its motto "Automation by innovation". Since 2001, KEBA is a full-service provider for easy automation of the first and last mile of parcel logistics processes. First-class quality and outstanding reliability make KePol the world's best locker solution available. Postal organizations, logisticians and customers benefit from reliable, user-friendly 24/7 parcel pickup, drop-off and returns. KePol offers the right solution for every need. Flexible services and various packages, such as hard- and software, rollout-management, training, service, operation, app solutions and monitoring are offered to fit your specific requirements.
KePol – Your One-Stop-Solution for the first and last mile of parcel logistics!

Omniva is a state-owned international logistics company. We are an international logistics company that transports goods and information and create e-solutions that make it easier for companies to do their work. We transfer parcels, information and services to approximately ten thousand business customers all across the Baltics – all Estonian residents and a major part of Latvian and Lithuanian population.

One World Express is a global e-commerce B2C courier and logistics company which is expanding through technology, efficiency, reliability and excellence in customer service. With an established presence in major markets around the world, One World Express is a target driven establishment with dedicated professionals possessing years of experience in the courier and logistics industry at its helm. We have helped revolutionise cross border trade by assisting e-tailers with a global distribution facility through our in-house bespoke software which can be easily integrated into any OMS (Order Management System) and WMS (Warehouse Management Systems) and also provides a returns management process through our International hubs creating a platform for an efficient and transparent total parcel management solution. Besides this state of the art technology that's available for B2C logistics, One World Express also offers a bespoke personalisation opportunity on the shipping labels that are generated from their system. This gives E-tailers an opportunity to further expose their brand to the market and consumers.

Pasar Express is a Colombian logistics company for international trading.
Customs clearance & last mile service for e-commerce. Colombia, Chile, Ecuador, Panama and Peru.

PRIME was founded in 1997 with the aim of stimulating trade in cross-border packets. Today, PRIME is a members driven network with a cooperative like spirit. It consists of 160 UPU Designated Operators with the mission of working and collaborating together to deliver cross border solutions for the e-commerce market. We are committed to keeping trustworthy long-lasting relationships within our community. Our vision is to be at the forefront of emerging e-commerce developments and to be the leading global enabler of cost-effective, quality tracking and delivery services in the cross-border e-commerce tracked packets market. Any Designated Operator that is a UPU member is welcome to join PRIME.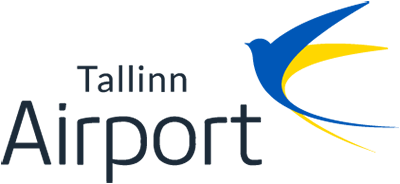 The objective of Tallinn Airport is to provide international connections facilitating the development of the country's business and tourism, thus increasing the country's competitiveness.
Additional activities include passenger, cargo and aircraft handling, which is provided by the airport's subcompany Tallinn Airport GH. We can not aspire to become the world's biggest airport. However, our mission is to be the world's cosiest one. We aim to be a well-known and recognised air transport hub in Northern Europe, operating as an efficient company that is focussed on its clients and provides high-quality services.
In the last number of years, the airport has gone through significant development. The changes have been made whilst keeping in mind the purpose of enhancing the passenger experience in the terminal. Partners include passenger and cargo airlines, courier, freight forwarding and cargo handling companies as well as different service providers.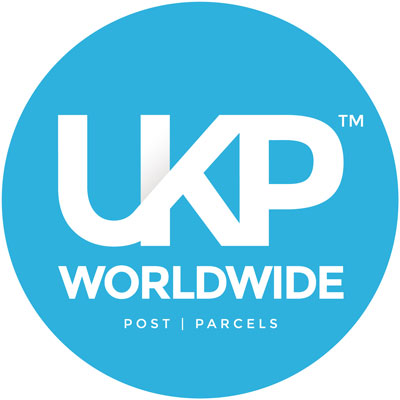 Specialising in the clearance of eCommerce parcels to and from the UK, we are your one-stop shop customs agent.
Whether your goods are low or high-value, we've got you covered!
Specialising in the clearance of low-value goods (BIRDS). We can not only save you time and money by clearing multiple low-value parcels on a single customs entry but we can also handle and process your high-value goods too, sent, separately or mixed.
With over 20 years experience in the eCommerce industry, we have got the knowledge and experience to get your goods to their destination without delay. We can also manage your eCommerce returns, helping you and your traders reclaim UK customs duty on your parcel returns to Europe, thus improving your cash flow.
Customs Clearance for eCommerce Parcels
Tracked final mile delivery solutions
Import and Export to and from the EU
Low & High-Value Customs Clearance
BIRDS (Bulk) Specialists
Duty Reclaim on Returned Goods
BIRDS
Specially designed for low-value eCommerce goods e.g. under £135, eliminating customs duty regardless of origin
Multiple low-value parcels for each consignor can be cleared on a single customs entry
Customer Portal
Seamless process for you and your Traders
Full API integration
Real-time data showing import/export progress and customs clearance status
Access to all clearance documentation
Reclaim the duty on your eCommerce returns
Cash tied up in duty paid on outbound goods?
Duty drawback is the reimbursement of UK customs duty paid on goods that are re-exported back to the origin.
Improve cashflow by reclaiming thousands
Improve stock inventory with weekly return logistics solution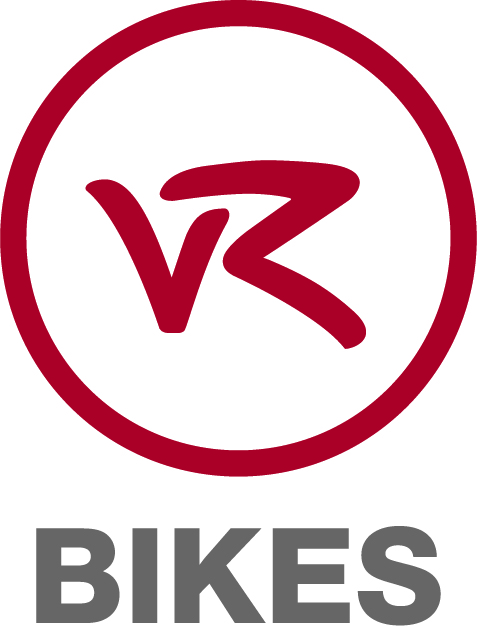 vRbikes is part of the vonRoll infratec Group, which is active in the fields of electromobility, IT services, casting and water supply. We focus on the development, production and distribution of progressive e-mobility solutions and are perceived on the market as Swiss, smart and advanced. vRbikes aims to provide customers with visually appealing, functional and at the same time high-quality vehicles. As the first and so far only manufacturer of modular trikes, we offer a unique rear frame, which we can customize into different lengths and widths according to our customer`s needs. By this, one of the most important tasks for us is to offer independent mobility in the local area by detaching transports from combustion engines and helping municipals and postal services make a step towards a greener future with our modular E-Trikes.

Zonos  provides scalable technology to simplify the complexities of international commerce making it accessible to everyone. We create products that allow businesses to take full control of their cross-border trade experience. Our SaaS solutions alleviate the headaches of cross-border trade with APIs and software that provide businesses with the tools and data they need to scale globally, including the only true landed cost solution on the market. Zonos has doubled in size every year since its inception, to become the leader in cross-border technology, helping thousands of businesses better serve their international partners and customers. Our team of industry and software experts is expanding rapidly, both locally and globally.