Our sponsors make the World Mail & Express conferences possible and represent some of the best and brightest organisations the mail and express industry has to offer.

Aprisa Express
is a US headquartered e-commerce innovator that provides customised international shipping services to and from the Americas for parcels, mail and express freight. With extensive experience and claiming the largest distribution network across Latin America, Aprisa Express has been supporting worldwide parcel carriers, retailers and mailers to this region for many years. In particular, Aprisa Express has been delivering to Brazil for 28 years, and was one of the first companies to offer overseas shippers a seamless duty and tax collection solution for this market. We also support drop shipments from Asia and the Rest of the World into the USA and Latin America. With a management team you can trust, Aprisa Express provides the most efficient and reliable service available. You can count on us to exceed your delivery requirements and service expectations.
www.aprisaexpress.com

Deutsche Post DHL Group
offers a one-of-a-kind portfolio of logistics (DHL) and communications (Deutsche Post) services. The Group provides its customers worldwide with both easy to use standardised products as well as innovative and tailored solutions ranging from dialog marketing to industrial supply chains.
www.dp-dhl.com

FarEye
is a carrier-agnostic SaaS platform enabling digital logistics for enterprises, globally! Our unique way of addressing various problem statements has been the biggest reason for global leaders to partner with us. FarEye has created world's first programming language to build logistics applications with a simple drag and drop feature, enabling enterprises to reduce time to build new logistic delivery processes from quarter(s) to week(s) including testing and scaling. We help organizations champion operational efficiency and customer experience by digitalizing logistics, which not only helps real-time tracing but also adds a predictability layer to the processes making it more receptive. With a presence in more than 20+ countries, FarEye enables digital logistics for world's largest retailers like Walmart, Future Retail & Amway, logistics companies like BlueDart and eCommerce giants like Noon. FarEye executes more than 500 million shipments annually for more than 100+ clients. 
www.getfareye.com
FedEx
provides customers and businesses worldwide with a broad portfolio of transportation, e-commerce and business services. With annual revenues of $61 billion, the company offers integrated business applications through operating companies competing collectively and managed collaboratively, under the respected FedEx brand. Consistently ranked among the world's most admired and trusted employers, FedEx inspires its more than 400,000 team members to remain "absolutely, positively" focused on safety, the highest ethical and professional standards and the needs of their customers and communities. To learn more about how FedEx connects people and possibilities around the world, please visit
about.fedex.com

INFORM
specialises in Advanced Optimisation Software to improve planning and operational decision making. Integrating with almost every existing IT landscape, these systems render a wide range of business processes more productive, robust, and reliable. Today, more than 550 business analysts and software engineers, originating from more than 30 nations, provide systems to more than 1,000 customers, worldwide. Solution deployment is turnkey, including individual cutomisation, on-site consulting, go-live assistance, and perpetual 24/7 support.
www.inform-software.com

One World Express
is a global e-commerce B2C courier and logistics company which is expanding through technology, efficiency, reliability and excellence in customer service. With an established presence in major markets around the world, One World Express is a target driven establishment with dedicated professionals possessing years of experience in the courier and logistics industry at its helm. We have helped revolutionise cross border trade by assisting e-tailers with a global distribution facility through our in-house bespoke software which can be easily integrated into any OMS (Order Management System) and WMS (Warehouse Management Systems) and also provides a returns management process through our International hubs creating a platform for an efficient and transparent total parcel management solution. Besides this state of the art technology that's available for B2C logistics, One World Express also offers a bespoke personalisation opportunity on the shipping labels that are generated from their system. This gives E-tailers an opportunity to further expose their brand to the market and consumers.
www.oneworldexpress.com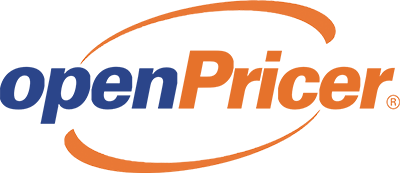 Open Pricer
enables parcels networks to optimise and effectively manage prices to reach profitable growth with a typical effect of 2 to 3 points of additional net margin. We have developed an in-depth knowledge of your business by working with market leaders. We can help you improve pricing strategy, optimise price increase campaigns, build accurate quotes and effectively monitor customer contracts.
www.openpricer.com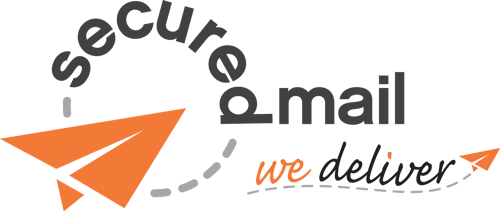 At Secured Mail we collect, sort and deliver over 540 million items of international, e-commerce and direct marketing mail each year for leading brands and businesses. We work in partnership with our customers to improve their quality and deliver high speed automation, real time data and a bespoke billing platform keeping them informed. Thanks to our cutting edge technology and commitment to the highest industry standards, we are able to offer our clients a service that has been independently recognised for class-leading speed, value for money and customer service. To watch us in action log on to www.securedmail.co.uk and view our new video.

Siemens Postal, Parcel & Airport Logistics GmbH (SPPAL)
draws on decades of experience to provide innovative, reliable and future-oriented solutions in mail and parcel automation. Hard- and software solutions cover the whole processing chain for the entire mail, small package and large parcel spectrum. Systems and information technology solutions include software modules, material flow optimization, supply chain management, e-business, warehouse and cargo management systems. SPPAL supports optimization of all operational aspects that lead to more efficiency and sustainability. Excellent life-cycle services complement the offerings. From consulting and planning to technical design, integration and realization, Siemens' customers receive all services from a single source that is then supported during a long life cycle. SPPAL secures a real competitive edge for its customers through greater transparency, flexibility and quality along the entire supply chain.
www.siemens.com

Solystic
, a subsidiary of Northrop Grumman, has been in the postal business since the 50′s. It designs, manufactures, installs and supports equipment for letter and flat processing. For more than 15 years, Solystic is the world leader supplier for postman delivery round automation. As a turnkey provider for the whole facility, it provides the engineering, performs simulations, selects the best lay-out with its customers and builds the whole system including the complete control and monitoring of the sorting site. Commissioning, training, after-sales support and services are part of Solystic delivery.
www.solystic.com

Spectos delivers customers with the eye-opening data they need to sustainably improve customer experience and service quality. By providing highly effective SaaS & PaaS solutions based on the Six Sigma methodology, Spectos provides a dependable framework for measuring and managing customer feedback throughout entire organizations including postal service quality with a Transit Time Measurement according to EN 13850 and EN 14534. With built-in internal communication tools, rich & responsive data representations, insightful cross-location comparisons, role-based data access, automated notification systems, Spectos provides its users with a centralized platform for valuable omni-channel data, empowering them to improve operations and service quality.  www.spectos.com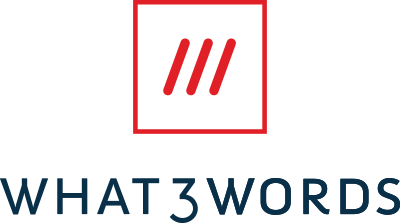 what3words is a global addressing system. It has divided the world into a grid of 3m x 3m squares and assigned each one a unique 3 word address. It provides a precise and incredibly simple way to talk about location. And it means everyone and everywhere now has an address. what3words works in English, Spanish, and 13 other languages, providing an instant and reliable way to address every property in a country. This enables postal services and international carriers to deliver more efficiently to their customers, and unlock new opportunities to fuel economic growth.
www.what3words.com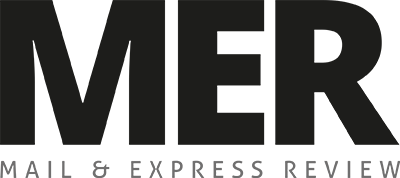 Mail & Express Review
was launched in 2006, and is a high quality, feature-led publication focusing on the mail and express industries. The magazine is published quarterly and represents a unique opportunity to reach senior industry decision makers across the globe.
www.postandparcel.info/mer

Post&Parcel
is at the heart of the mail and express industry and is the most trusted source of business intelligence and networking available to delivery professionals around the world. Every week, P&P features the latest news, analysis of trends, insightful viewpoints, industry events and exclusive interviews with leading experts. It's free to register.
www.postandparcel.info
Want to become a sponsor?
WMX Europe brings together some of the most senior executives in the delivery industry and is the perfect branding opportunity.
WMX Europe is brought to you by Triangle, the specialist provider of value added services to the mail and express industries. Find out more at www.triangle.eu.com