Our sponsors make the World Mail & Express conferences possible and represent some of the best and brightest organisations the mail and express industry has to offer.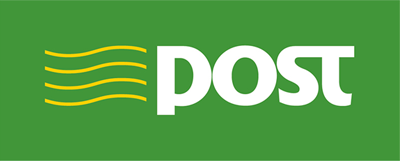 An Post
is a major commercial organisation providing a wide range of services which encompass postal, communication, retail and financial services. It is one of Ireland's largest companies directly employing over 10,000 people through its national network of retail, processing and delivery points.
www.anpost.ie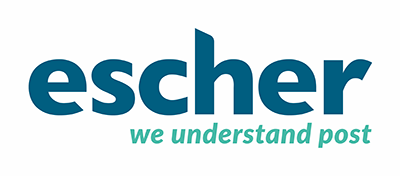 Escher
is a global technology company delivering point of service solutions that are transforming how the Posts throughout the world engage and interact with their customers. Escher brings together posts, businesses, governments and communities in an open and collaborative manner, solving tomorrow's toughest challenges in the digital age of retail. We strive to lead in the creation and development of point of service solutions for some of the largest retail and information networks across the globe. Escher's single, open platform technology provides our customers with a solid foundation for future digital innovation and expansion. It enables organizations to build upon their current infrastructure and to implement applications that are all managed and supported by one transactional services platform. Escher is a global market leader in providing intelligent and integrated point of service applications across all channels including counters, web, kiosk, enterprise mobile & consumer mobile.
www.eschergroup.com

FedEx
provides customers and businesses worldwide with a broad portfolio of transportation, e-commerce and business services. With annual revenues of $61 billion, the company offers integrated business applications through operating companies competing collectively and managed collaboratively, under the respected FedEx brand. Consistently ranked among the world's most admired and trusted employers, FedEx inspires its more than 400,000 team members to remain "absolutely, positively" focused on safety, the highest ethical and professional standards and the needs of their customers and communities. To learn more about how FedEx connects people and possibilities around the world, please visit
about.fedex.com

Pitney Bowes®
, a global ecommerce leader and partner of the USPS®, powers billions of transactions – physical and digital – in the connected and borderless world of commerce. Clients around the world, including 90 percent of the Fortune 500, rely on solutions, services and data from Pitney Bowes for all aspects of the customer journey including cross border ecommerce, marketplaces, shipping, location intelligence, mailing and more. Collaborating with the U.S Postal Service® allows Pitney Bowes to specialize in U.S. outbound and inbound USPS parcel, Priority Mail® and Parcel Select® services. For additional information, visit Pitney Bowes at
www.pitneybowes.com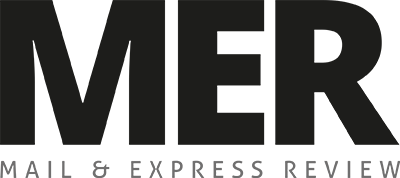 Mail & Express Review
was launched in 2006, and is a high quality, feature-led publication focusing on the mail and express industries. The magazine is published quarterly and represents a unique opportunity to reach senior industry decision makers across the globe.
www.postandparcel.info/mer

Post&Parcel
is at the heart of the mail and express industry and is the most trusted source of business intelligence and networking available to delivery professionals around the world. Every week, P&P features the latest news, analysis of trends, insightful viewpoints, industry events and exclusive interviews with leading experts. It's free to register.
www.postandparcel.info
Want to become a sponsor?
WMX Europe brings together some of the most senior executives in the delivery industry and is the perfect branding opportunity.
WMX Europe is brought to you by Triangle, the specialist provider of value added services to the mail and express industries. Find out more at www.triangle.eu.com