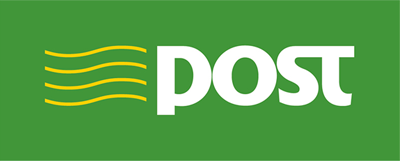 An Post is a major commercial organisation providing a wide range of services which encompass postal, communication, retail and financial services. It is one of Ireland's largest companies directly employing over 10,000 people through its national network of retail, processing and delivery points. www.anpost.ie

Escher is a global technology company delivering point of service solutions that are transforming how the Posts throughout the world engage and interact with their customers. Escher brings together posts, businesses, governments and communities in an open and collaborative manner, solving tomorrow's toughest challenges in the digital age of retail. We strive to lead in the creation and development of point of service solutions for some of the largest retail and information networks across the globe. Escher's single, open platform technology provides our customers with a solid foundation for future digital innovation and expansion. It enables organizations to build upon their current infrastructure and to implement applications that are all managed and supported by one transactional services platform. Escher is a global market leader in providing intelligent and integrated point of service applications across all channels including counters, web, kiosk, enterprise mobile & consumer mobile.

Deutsche Post DHL Group offers a one-of-a-kind portfolio of logistics (DHL) and communications (Deutsche Post) services. The Group provides its customers worldwide with both easy to use standardised products as well as innovative and tailored solutions ranging from dialog marketing to industrial supply chains.

FedEx provides customers and businesses worldwide with a broad portfolio of transportation, e-commerce and business services. With annual revenues of $61 billion, the company offers integrated business applications through operating companies competing collectively and managed collaboratively, under the respected FedEx brand. Consistently ranked among the world's most admired and trusted employers, FedEx inspires its more than 400,000 team members to remain "absolutely, positively" focused on safety, the highest ethical and professional standards and the needs of their customers and communities. To learn more about how FedEx connects people and possibilities around the world, please visit our website.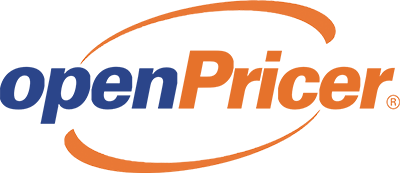 Open Pricer enables parcels networks to optimise and effectively manage prices to reach profitable growth with a typical effect of 2 to 3 points of additional net margin. We have developed an in-depth knowledge of your business by working with market leaders. We can help you improve pricing strategy, optimise price increase campaigns, build accurate quotes and effectively monitor customer contracts.

Pitney Bowes®, a global ecommerce leader and partner of the USPS®, powers billions of transactions – physical and digital – in the connected and borderless world of commerce. Clients around the world, including 90 percent of the Fortune 500, rely on solutions, services and data from Pitney Bowes for all aspects of the customer journey including cross border ecommerce, marketplaces, shipping, location intelligence, mailing and more. Collaborating with the U.S Postal Service® allows Pitney Bowes to specialize in U.S. outbound and inbound USPS parcel, Priority Mail® and Parcel Select® services.

Siemens Postal, Parcel & Airport Logistics GmbH (SPPAL) draws on decades of experience to provide innovative, reliable and future-oriented solutions in mail and parcel automation. Hard- and software solutions cover the whole processing chain for the entire mail, small package and large parcel spectrum. Systems and information technology solutions include software modules, material flow optimisation, supply chain management, e-business, warehouse and cargo management systems. SPPAL supports optimisation of all operational aspects that lead to more efficiency and sustainability. Excellent life-cycle services complement the offerings. From consulting and planning to technical design, integration and realisation, Siemens' customers receive all services from a single source that is then supported during a long life cycle. SPPAL secures a real competitive edge for its customers through greater transparency, flexibility and quality along the entire supply chain.
The World Mail & Express Series brings together some of the biggest names in the delivery industry. Why not position your brand as a leader at Europe's premier delivery conference?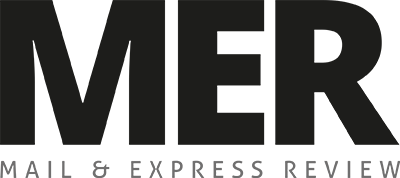 Mail & Express Review was launched in 2006, and is a high quality, feature-led publication focusing on the mail and express industries. The magazine is published quarterly and represents a unique opportunity to reach senior industry decision makers across the globe.

Post&Parcel is at the heart of the mail and express industry and is the most trusted source of business intelligence and networking available to delivery professionals around the world. Every week, P&P features the latest news, analysis of trends, insightful viewpoints, industry events and exclusive interviews with leading experts. It's free to register.

The Postal Hub Podcast is the weekly podcast for the global postal and delivery sectors. Hosted by Ian Kerr, each episode features interviews with industry leaders and influencers, discussing the latest developments and innovations that are changing the delivery world.