Eurora™ is an intelligent cross border compliance platform. Our fully automated and science-backed AI allows companies to save time and resources while handling large amounts of data near-instantly and precisely. We've developed the world´s most advanced machine learning technology to manage cross-border taxes, goods descriptions, and electronic declarations. Eurora™ deliver critical services including HS Code Allocation, Duty and Tax Calculation, Electronic Custom Declarations, Fiscal Representation (including IOSS VAT intermediary) and Customs Clearance in European Countries.

Complete and valid electronic data is mandatory in cross-border eCommerce. Tougher regulations, including Brexit, the US STOP Act, ICS2 and EU VAT reforms, are presenting huge challenges to postal operators, carriers, online retailers, marketplaces and platforms. Hurricane is the world leader in providing the data that keeps eCommerce goods moving. Our game-changing APIs ensure parcels contain the right data (HS codes, product descriptions, country of origin etc.) to pass smoothly through customs. You can leave us to calculate what duties and taxes are due on any shipments. And our prohibited and restricted goods screening and denied parties screening also ensure you are completely compliant.. From first file to the last mile, data is king. Founded in 2016, we've built a hugely experienced team with backgrounds in logistics, tech, compliance and growing successful businesses. Our solutions (we call them Zephyr, Aura and Bluestone) are lightning quick – and easily integrate into any platform or website. We'll help you make more money, stay compliant, provide a fantastic customer experience – in short, we'll enable you achieve excellence in cross-border eCommerce. Clients include Australia Post, Royal Mail, SEKO Logistics, Lenton Group and An Post.

Omniva is a state-owned international logistics company. We are an international logistics company that transports goods and information and create e-solutions that make it easier for companies to do their work. We transfer parcels, information and services to approximately ten thousand business customers all across the Baltics – all Estonian residents and a major part of Latvian and Lithuanian population.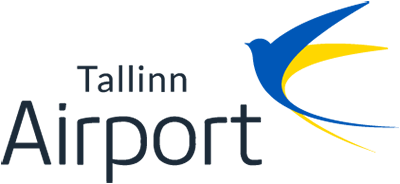 The objective of Tallinn Airport is to provide international connections facilitating the development of the country's business and tourism, thus increasing the country's competitiveness. Additional activities include passenger, cargo and aircraft handling, which is provided by the airport's subcompany Tallinn Airport GH.
We can not aspire to become the world's biggest airport. However, our mission is to be the world's cosiest one. We aim to be a well-known and recognised air transport hub in Northern Europe, operating as an efficient company that is focussed on its clients and provides high-quality services.
In the last number of years, the airport has gone through significant development. The changes have been made whilst keeping in mind the purpose of enhancing the passenger experience in the terminal. Partners include passenger and cargo airlines, courier, freight forwarding and cargo handling companies as well as different service providers.

Zonos  provides scalable technology to simplify the complexities of international commerce making it accessible to everyone. We create products that allow businesses to take full control of their cross-border trade experience. Our SaaS solutions alleviate the headaches of cross-border trade with APIs and software that provide businesses with the tools and data they need to scale globally, including the only true landed cost solution on the market. Zonos has doubled in size every year since its inception, to become the leader in cross-border technology, helping thousands of businesses better serve their international partners and customers. Our team of industry and software experts is expanding rapidly, both locally and globally.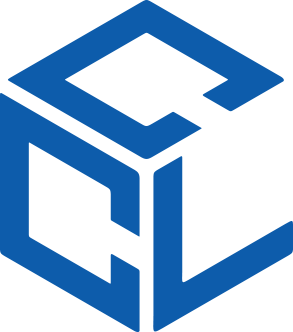 CCL specialises in Gateway Logistics Solutions for cross border e-commerce, international courier, postal houses and the global forwarding industry. We can offer a one stop-shop: a fully integrated suite of services designed to simplify and expedite e-commerce shipments into the UK and Eurozone – any type of consolidation. Seamless and cost-effective, CCL bringing together services provided by a network of experienced freight forwarders and express courier partners, in a unified solution. With wholesale buying power, CCL has negotiated competitive rates for its customers, meaning they no longer have to shop around for the best deals. Using expertise developed through designing its own customised computer systems, CCL integrates all the diverse supply chain systems in an easy to use 'front end' tracking and reporting solution.

ZigZag provides a retailer branded returns portal that links directly from the returns page on your website. Our software makes intelligent decisions, knowing the most route-efficient ZigZag warehouse to send the return to, so we can consolidate, resell or refulfil to another customer. By using the ZigZag returns platform, you can save money on returns, customers can get faster refunds, and stock will be back in the supply chain and available for sale more quickly.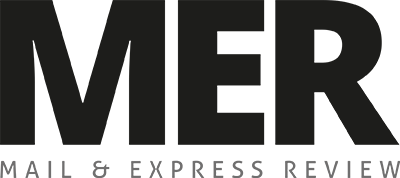 Mail & Express Review was launched in 2006, and is a high quality, feature-led publication focusing on the mail and express industries. The magazine is published quarterly and represents a unique opportunity to reach senior industry decision makers across the globe.

Post&Parcel is at the heart of the mail and express industry and is the most trusted source of business intelligence and networking available to delivery professionals around the world. Every week, P&P features the latest news, analysis of trends, insightful viewpoints, industry events and exclusive interviews with leading experts. It's free to register.
Subscribe to free email updates from #WMXEurope and you will receive the latest speaker news, sponsor updates and conference offers right to your inbox.