Doddle are pioneers in designing, developing and integrating customer fulfilment technology. From checkout to consumer & return to refund, Doddle helps carriers deliver best in class customer experiences. Our solutions have transformed the way customers collect and return their online shopping, ensuring carriers continue to meet the changing demands of shoppers. We have an exceptional background in dealing directly with shoppers and pioneering technology innovations that gives us a unique position in the delivery and returns arena. We know that it's not enough to simply offer technology – that's why we consult with carriers at every stage to understand their specific needs. Doddle works with some of the world's best loved brands like Australia Post, Amazon, ASOS, USPS and M&S, to name a few. We're headquartered in London, UK, with regional teams in Australia, US, Europe and the Middle East.

Jersey Post Global Logistics is a trusted network providing safe, secure and speedy logistics solutions for businesses around the globe. Part of Jersey Post, the postal authority for Jersey, Channel Islands, Jersey Post Global Logistics offers a range of international services to clients around the world. These services are built on over 40 years' postal experience, and are provided through key global partners in order to successfully build and tailor international, bespoke services for a range of international customers.

MailAmericas
was founded in New York in 1991 to offer secure, reliable, consistent, cost efficient and trackable delivery services to Latin America. Our Headquarters have been located in Buenos Aires, Argentina since 2003.
MailAmericas enables you to securely track and deliver your products by utilising either our enhanced, universal and unique Postal Network or our scalable and proven e-commerce network both coupled with our web based, proprietary and state of the art tracking system. Our hubs in Hong Kong/China (Shenzhen), USA (New York, Chicago, Los Angeles and Miami) and the U.K. (London) are ideally located for reception. MailAmericas' Air Line Haul Division negotiates Block Space Agreements (BSA) for transpacific, transatlantic and intra Americas shipping with the largest Airlines and freight companies to avoid frequent peak season bottlenecks, ensuring your parcels are constantly on the move.

RouteSmart Technologies enables parcel, postal, and home delivery operators around the globe to build more efficient routes. We offer fast, scalable cloud-based solutions for daily dynamic parcel routing, as well as software solutions for strategic route planning of your changing postal routes.
The World Mail & Express Series brings together some of the biggest names in the delivery industry. Why not position your brand as a leader at Europe's premier delivery conference?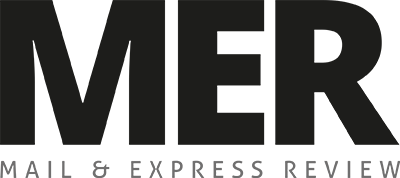 Mail & Express Review was launched in 2006, and is a high quality, feature-led publication focusing on the mail and express industries. The magazine is published quarterly and represents a unique opportunity to reach senior industry decision makers across the globe.

Post&Parcel is at the heart of the mail and express industry and is the most trusted source of business intelligence and networking available to delivery professionals around the world. Every week, P&P features the latest news, analysis of trends, insightful viewpoints, industry events and exclusive interviews with leading experts. It's free to register.
Subscribe to free email updates from #WMXEurope and you will receive the latest speaker news, sponsor updates and conference offers right to your inbox.