An Post is a major commercial organisation providing a wide range of services which encompass postal, communication, retail and financial services. It is one of Ireland's largest companies directly employing over 10,000 people through its national network of retail, processing and delivery points. www.anpost.ie

Escher is a global technology company delivering point of service solutions that are transforming how the Posts throughout the world engage and interact with their customers. Escher brings together posts, businesses, governments and communities in an open and collaborative manner, solving tomorrow's toughest challenges in the digital age of retail. We strive to lead in the creation and development of point of service solutions for some of the largest retail and information networks across the globe. Escher's single, open platform technology provides our customers with a solid foundation for future digital innovation and expansion. It enables organizations to build upon their current infrastructure and to implement applications that are all managed and supported by one transactional services platform. Escher is a global market leader in providing intelligent and integrated point of service applications across all channels including counters, web, kiosk, enterprise mobile & consumer mobile.

Deutsche Post DHL Group offers a one-of-a-kind portfolio of logistics (DHL) and communications (Deutsche Post) services. The Group provides its customers worldwide with both easy to use standardised products as well as innovative and tailored solutions ranging from dialog marketing to industrial supply chains.

At Fastway, we offer a cost effective and reliable courier service, backed up by the latest technology and tracking facilities, making Fastway Couriers the ideal choice for individual consumers, STM businesses as well as leading international e-tailers. With more than 250 franchise partners across Ireland, from Cork to Belfast and everywhere in between, our commitment to delight our customers at every point in their parcel's journey is what sets us apart from our competitors. We believe in making the process of using a courier service easy, comfortable and convenient for our customers – we can deliver on that promise thanks to the dedication of our franchise partners and their ongoing commitment to provide an unrivalled level of customer care. Additionally, our network of Parcel Connect stores allows businesses to offer a Returns, and Click and Collect service to customers. With a choice of over 1,000 locations nationwide Parcel Connect is Ireland's leading PUDO parcel service.

FedEx provides customers and businesses worldwide with a broad portfolio of transportation, e-commerce and business services. With annual revenues of $61 billion, the company offers integrated business applications through operating companies competing collectively and managed collaboratively, under the respected FedEx brand. Consistently ranked among the world's most admired and trusted employers, FedEx inspires its more than 400,000 team members to remain "absolutely, positively" focused on safety, the highest ethical and professional standards and the needs of their customers and communities. To learn more about how FedEx connects people and possibilities around the world, please visit our website.

MyDutyCollect® is a VAT/Duty payments automation solution that can be deployed globally to meet the needs of clients, regardless of location. Based in Dublin, Ireland, the system is geared towards the automation of VAT & Duty payments collection for cross border e-commerce, and notifies and collects payments from users in advance of delivery in order to increase first time delivery rates and defend margins. It provides a combination of email and SMS notifications, user onboarding and automation; real-time analytics, a landed cost calculator and multi-access controls for administrations and Border Control/Customs. MyDutyCollect® API can also be easily integrated with third party software, OCR scanning or manifest creation software in order to fully automate VAT & Duty payment workflows.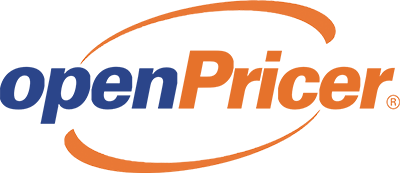 Open Pricer enables parcels networks to optimise and effectively manage prices to reach profitable growth with a typical effect of 2 to 3 points of additional net margin. We have developed an in-depth knowledge of your business by working with market leaders. We can help you improve pricing strategy, optimise price increase campaigns, build accurate quotes and effectively monitor customer contracts.

Palletways is Europe's largest pallet delivery network. With over 400 depots strategically positioned across 20 countries, we're unrivalled in our ability to connect your business to the continent. Our growing pallet delivery network now delivers up to 40,000 pallets every day with the help of over 400 partner network members. We combine both our resources and connections to ensure goods are delivered fast and efficiently, leaving our customers to focus on growing and managing their businesses. We are the pallet delivery partner of choice!

Pitney Bowes®, a global ecommerce leader and partner of the USPS®, powers billions of transactions – physical and digital – in the connected and borderless world of commerce. Clients around the world, including 90 percent of the Fortune 500, rely on solutions, services and data from Pitney Bowes for all aspects of the customer journey including cross border ecommerce, marketplaces, shipping, location intelligence, mailing and more. Collaborating with the U.S Postal Service® allows Pitney Bowes to specialize in U.S. outbound and inbound USPS parcel, Priority Mail® and Parcel Select® services.

PostLocal® is an SME focused marketplace and payments solution. Based in Dublin, Ireland, it provides SME's with an omni-channel website and promotion on a location focused marketplace, allowing consumers to connect with SME's in their community. The solution is designed to help SME's sell online quickly, easily and cohesively while driving growth for postal and logistics partners through transactions and parcel deliveries and includes location relevant search for click and collect or delivery as required.

Siemens Logistics GmbH draws on decades of experience to provide innovative, reliable and future-oriented solutions in mail and parcel automation. Hard- and software solutions cover the whole processing chain for the entire mail, small package and large parcel spectrum. Systems and information technology solutions include software modules, material flow optimization, supply chain management, e-business, warehouse and cargo management systems. Siemens Logistics supports optimization of all operational aspects that lead to more efficiency and sustainability. Excellent live-cycle services complement the offerings. From consulting and planning to technical design, integration and realization, Siemens' customers receive all services from a single source that is then supported during a long life cycle. Siemens Logistics secures a real competitive edge for its customers through greater transparency, flexibility and quality along the entire supply chain.

Transland Group is one of Ireland's leading transport and logistics companies. With access to over depots strategically positioned across 20 countries, we're unrivalled in our ability to connect your business to the continent. Our growing pallet delivery network now delivers up to 40,000 pallets every day with the help of over 400 partner network members. We combine both our resources and connections to ensure goods are delivered fast and efficiently, leaving our customers to focus on growing and managing their businesses. We are the pallet delivery partner of choice!
The World Mail & Express Series brings together some of the biggest names in the delivery industry. Why not position your brand as a leader at Europe's premier delivery conference?

The goal of the All Things Supply Chain Blog is to deliver top-notch content surrounding supply chain trends, best practice, news and much more. Some of our top blog categories include: The Amazing supply chain of…,Procurement Management, Logistics, Demand Planning and the Supply Chain Weekly News Wrap-up.

E-commerce Nation wants to be the meeting place of all e-merchants who want to learn more about their activities but also develop with the appropriate tools and knowledge. Some even call us "The E-commerce Bible"!
Since the beginning, we have a collaborative philosophy to develop the project. For us, it is important to give visibility to everyone through our site and to support the actors according to their needs. For this, the E-commerce Nation team puts all its experience within this site. Thus, find advice, solutions but also practical cases to accompany you on topics such as e-commerce, logistics, online marketing or even distance selling.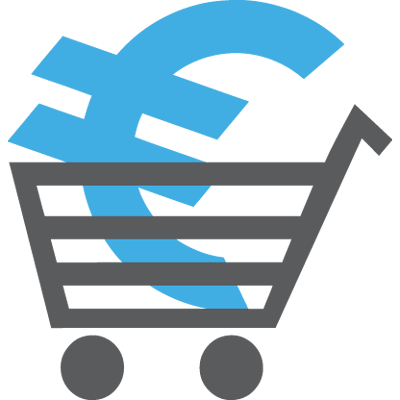 Ecommerce News informs its readers about the ecommerce industry in Europe on a daily basis. On this website you will find all the interesting things happening in this thriving industry. Acqusitions, startup launches, cross-border initiatives and country statistics: with Ecommerce News you will stay up-to-date.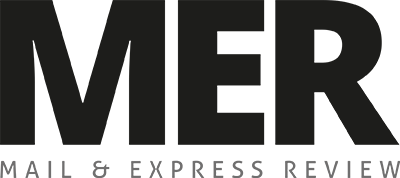 Mail & Express Review was launched in 2006, and is a high quality, feature-led publication focusing on the mail and express industries. The magazine is published quarterly and represents a unique opportunity to reach senior industry decision makers across the globe.

Post&Parcel is at the heart of the mail and express industry and is the most trusted source of business intelligence and networking available to delivery professionals around the world. Every week, P&P features the latest news, analysis of trends, insightful viewpoints, industry events and exclusive interviews with leading experts. It's free to register.

The Postal Hub Podcast is the weekly podcast for the global postal and delivery sectors. Hosted by Ian Kerr, each episode features interviews with industry leaders and influencers, discussing the latest developments and innovations that are changing the delivery world.
Subscribe to free email updates from #WMXEurope and you will receive the latest speaker news, sponsor updates and conference offers right to your inbox.