Speaker Announcement: Elena Fernández-Rodríguez. Deputy Director for International Affairs & ESG – Correos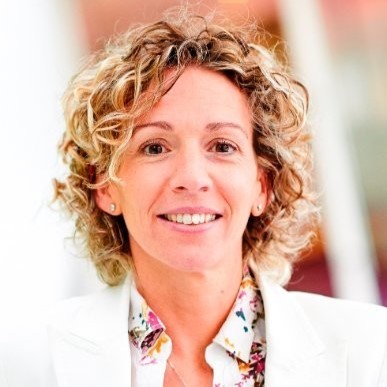 We are delighted to announce that Elena Fernández-Rodríguez, Deputy Director for International Affairs & ESG at Correos will be presenting at WMX Europe in June.
A 5-children mum. Graduated in Law Studies by the Spanish University Universidad Complutense de Madrid and Master-Degreed in International Relations and Foreign Trade. She has completed some specialized courses at London School of Economics, IESE, IE and ESADE, as well as PROMOCIONA Program, an executive program for female high-level managers. She also earned a MA in Competitive Social Transformation in 2021.
At Correos, she has worked as Head of International Affairs and Regulation from 2004 to 2015. On 2016, her role was expanded when she was appointed Director of CSR, later Sustainability and SDG, and in addition of her responsibilities for designing the regulatory international strategy, she also assumed the definition of the ESG strategy of Correos. Since 2020 the reporting & research department joined her team as well and she currently holds the position of Deputy Director for International Affairs and ESG.
At European level, she has held several relevant positions within PostEurop, the association of European designated postal operators. Since 2023, she is the Chairwoman of PostEurop's Board of Directors (she had already been a member of the Board between 2011 and 2013). In addition, she had previously chaired the PostEurop European Affairs Committee from 2015 to 2022 and the UPU Affairs Committee from 2011 to 2015.
Among other International positions, she also chaired the Strategy and Development Cooperation Committees at the Universal Postal Union (UN Agency for the Postal Sector) and is currently Chair of the Sustainability WG in PUASP.