The Future of Posts 2019 Report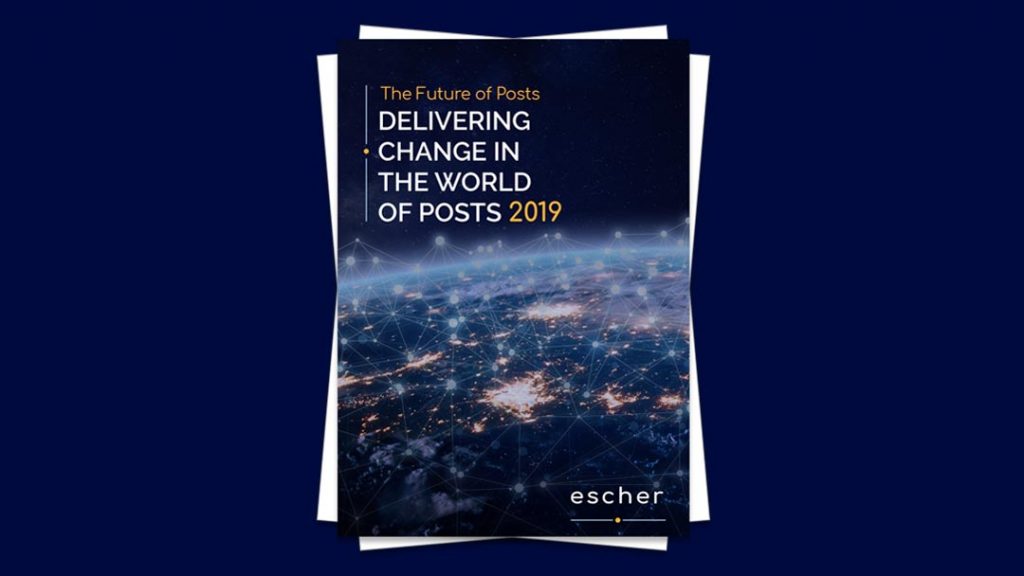 For the second year in a row, Escher reached out to their network of Postal Operators and industry colleagues to get an insight into how the industry is changing.
Their standout finding cropped up time and time again: that the consumer is at the heart of change in Posts across the world. To meet demand, Posts are leveraging a blend of technology and forward-thinking strategy to build an immersive customer experience that places the consumer above all else.
Key findings from the Future of Posts 2019 report include:
An overwhelming 94 percent are either using or planning to use data analytics for better customer awareness.
Technology is key: 92 percent of Posts believe digital solutions will play a critical role in improving branch productivity.
91 percent of Posts either already have Self-Service Kiosks or planning on adding them.
90 percent of Posts feel that parcels will be most important to success over the next five years.
Deutsche Post DHL is the most admired Postal Operator in the world for the second year in a row, while the Swiss Post and SingPost are second and third, respectively.
Complete the form below to download the Future of Posts report now and learn how to deliver change in the world of Posts in 2019:
About Escher
Escher is a global technology company delivering point of service solutions that are transforming how the Posts throughout the world engage and interact with their customers. Escher brings together posts, businesses, governments and communities in an open and collaborative manner, solving tomorrow's toughest challenges in the digital age of retail. We strive to lead in the creation and development of point of service solutions for some of the largest retail and information networks across the globe. Escher's single, open platform technology provides our customers with a solid foundation for future digital innovation and expansion. It enables organizations to build upon their current infrastructure and to implement applications that are all managed and supported by one transactional services platform. Escher is a global market leader in providing intelligent and integrated point of service applications across all channels including counters, web, kiosk, enterprise mobile & consumer mobile
Escher are proud sponsors of the World Mail & Express Europe Conference (WMX Europe) 2019. You will be able to meet Escher WMX Europe at the Croke Park Dublin on the 17 – 19 June 2019. Visit the conference website for more information.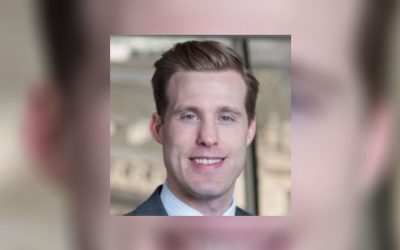 We are delighted to announce that Julian Dragendorf, Associate Partner at McKinsey & Company will be speaking at the World Mail & Express Europe Conference 2019.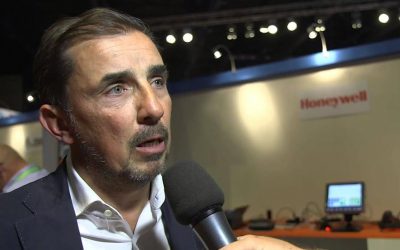 Ahead of the World Mail & Express Europe Conference in Dublin, we caught up with Guido Vangenechten, Transport and Logistics Sales Director for Europe at Honeywell.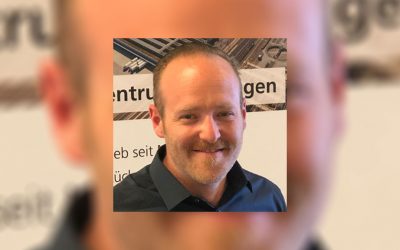 We are very pleased to announce that Lucas Heusser, Further Development Sorting Systems at Swiss Post will be speaking at the World Mail & Express Europe Conference 2019.
Subscribe to free email updates from #WMXEurope and you will receive the latest speaker news, sponsor updates and conference offers right to your inbox.